If you are looking for an advanced English school in Phoenix or anywhere in the valley of the sun, you've arrived.  Take a look around and tap the chat bubble if you have questions. We are currently enrolling for 2023.  If you are not sure which level, you can take our 40-question placement test.
All you need to join our language classes is a computer (laptop or desktop) and access to high speed internet.  We encourage you to set up a space that is inspirational, has natural light and reflects your attitude towards learning.  We offer private, group or small group classes for advanced conversation students.  Just ask for more info! 
Upcoming Semester 
September 25th, 2023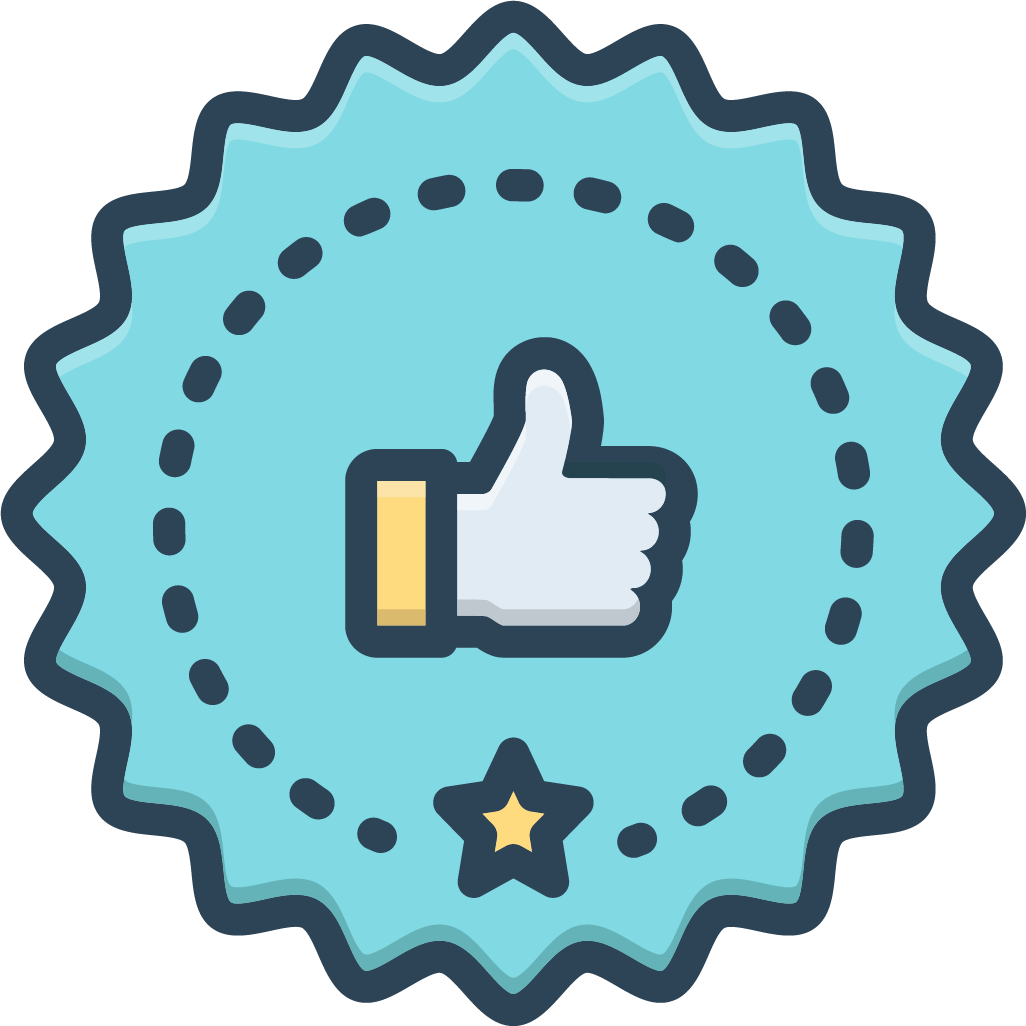 Guaranteed to Learn
If you don't like your class or experience, no problem.  We will refund any payment you made within 7 days.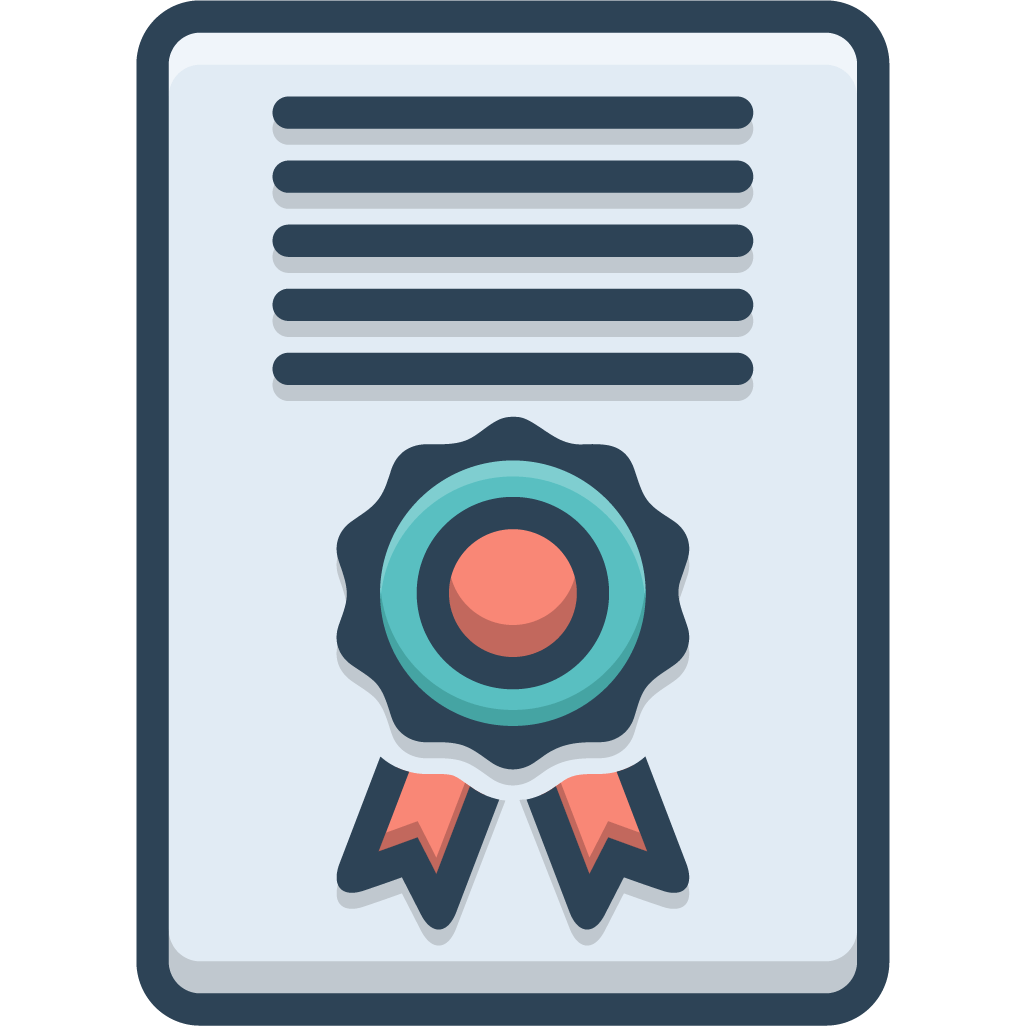 ESL Certificate Awards
Work your way through the ESL levels and receive your certificates of achievement.  Advance to interpreter certificates & TEFL.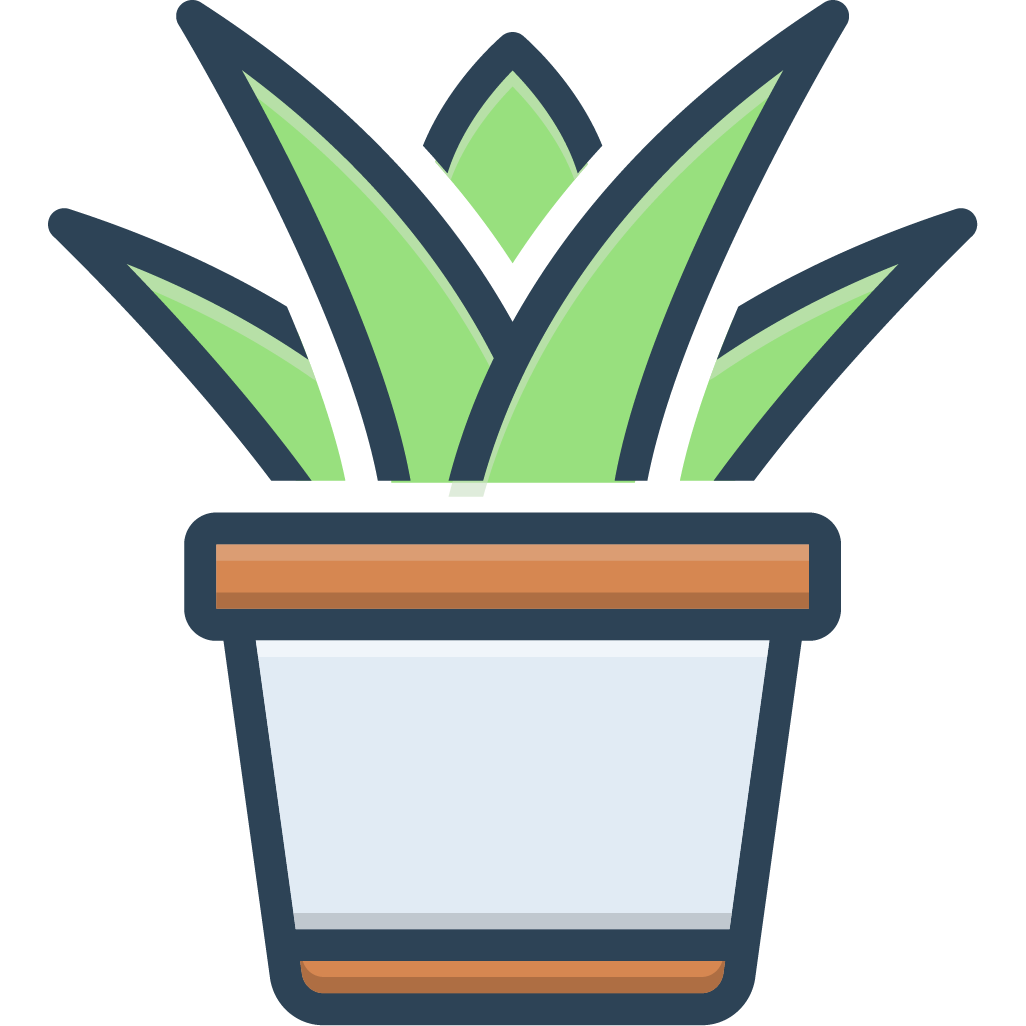 Strong & Steady Growth
To maximize your learning experience, we encourage setting up your space with plants, animals and other inspirations.
TEST YOUR ENGLISH LEVEL
Take the 40-question placement test to receive your results and class options.
If you are considering studying English with online classes, it is important to study materials that are your skill level.  If the material is too advanced, the students find the challenge frustrating and many students lose interest and stop studying.  If it is too easy, the students get bored and lose interest. 
Taking a placement test will start the conversation about your English language proficiency.  This test may be followed by a full ESL assessment to determine the best curriculum for your skill level.  
If you would prefer a live ESL assessment, let us know. 
DEVELOP ESSENTIAL SKILLS
We will actively help you develop essential reading, writing, speaking, and listening skills necessary for survival in everyday life situations.
READING & WRITING SKILLS
Practice reading comprehension strategies and develop your writing skills, empowering you to accurately express your thoughts and ideas.
CULTURAL ORIENTATION
Learn cultural orientation, actively helping you better understand the customs, traditions, and social norms of English-speaking countries.
PARTS OF SPEECH
Gain proficiency in basic parts of speech, such as nouns, pronouns, adjectives, and adverbs, actively enabling you to express yourself more accurately and effectively.
ENGLISH LANGUAGE PROFICIENCY LEVELS
Our language school has seven English language levels starting at level 1 (basic beginner) and graduating at level 7 (college prep).  These levels are indicators of a student's English language proficiency levels and aligns with specific skills and benchmarks for each language level. 
BASIC BEGINNER – LEVEL 1
Monday & Wednesday – 10:00-11:30AM
Discover our beginner English classes designed to enhance your personal and professional life. As a non-native English speaker, you can develop essential language skills in reading, writing, speaking, and listening through our comprehensive online program.
Our classes cater to individuals seeking to improve their English proficiency for various purposes, whether it's for everyday interactions or advancing their careers. By joining our program, you'll gain practical English knowledge applicable to real-life situations.
With a focus on building confidence and fluency, our classes provide targeted instruction to improve your speaking abilities, expand your vocabulary, and enhance your reading and writing skills. Our experienced instructors create a supportive and interactive virtual environment that fosters language growth.
Throughout the course, you will learn to construct grammatically correct sentences using simple verb forms in the affirmative, interrogative, and negative structures. We cover essential topics such as present simple tense, "be" and "have" usage, regular and irregular verbs, nouns and pronouns, subject/verb agreement, and common expressions like "would like," "how many," and "how much."
Additionally, we understand the importance of cultural understanding in effective communication. Our classes offer insights into English-speaking cultures, providing you with a well-rounded language learning experience.
By the end of our program, you will gain the skills and confidence to communicate effectively in English, opening doors to personal and professional opportunities. Start your language journey with our optimized online English classes and unlock a world of possibilities.
HIGH BEGINNER – LEVEL 2
Tuesdays & Thursdays 10:00-11:30AM
Discover our high beginner English classes designed to take your language skills to the next level. Our program focuses on further developing your basic English language abilities, expanding your vocabulary, and deepening your understanding of grammar. By joining our classes, you will gain the confidence to have basic conversations, speak about simple topics, and read and write English at a high basic level.
Our integrated communicative approach to language acquisition ensures that you actively build upon your existing knowledge. Through engaging activities such as short dialogues and role-plays, you will learn new speech patterns, situational grammar structures, and expand your vocabulary. This approach encourages practical application and active participation, enabling you to communicate effectively in real-life situations.
In our classes, you will also have the opportunity to practice pronunciation patterns, allowing you to better understand and participate in basic casual conversations. This skill is essential for navigating an English-speaking environment with confidence and ease.
Grammar plays a crucial role in language proficiency, and our classes cover important topics such as simple present and simple past tenses, comparative adjectives, question forms, expressions of frequency, verb forms, progressive forms, countable and non-countable nouns, modals, and future simple tense. By mastering these grammar structures, you will enhance your overall language proficiency and accuracy.
Our experienced instructors provide personalized guidance and create a supportive learning environment to facilitate your language growth. With our optimized online classes, you can conveniently continue your English language journey and unlock new opportunities for personal and professional advancement.
INTERMEDIATE – LEVEL 3
Mondays & Wednesdays 6:00-7:30PM
Take your English language skills to the next level with our intermediate English course online. In this course, you will develop a solid understanding of basic grammatical structures and fluently incorporate them into your speaking, writing, listening, and reading activities. Moreover, you will expand your vocabulary and gain proficiency in more complex grammatical structures.
Our intermediate course is designed to gradually increase your vocabulary and bridge the gap between grammar knowledge and practical usage. You will learn to use grammar structures accurately, meaningfully, and appropriately, enabling you to express yourself with confidence. Through a wide variety of communicative activities, you will actively engage in discussions with peers and native English speakers, enhancing your ability to understand and be understood in authentic settings.
As part of the course, your writing skills will also be developed. You will progress from composing 75-word drafts to crafting 150-word English essays within given time constraints. This progression will enhance your ability to effectively convey your thoughts and ideas in written form.
Throughout the course, we will cover important grammar topics, including present, past, future, and present perfect tenses. You will also learn to recognize past and past perfect tenses, use modals, infinitives, gerunds, make comparisons with adverbs, understand future time clauses and expressions, distinguish between main and dependent clauses, and utilize definite/indefinite articles. These grammar structures will strengthen your language foundation and enhance your overall proficiency.
Our experienced instructors will provide guidance and support as you navigate through the course, ensuring a productive and engaging learning experience. Join our intermediate English course online and unlock your full potential to communicate effectively in English.
HIGH INTERMEDIATE – LEVEL 4
Tuesday & Thursdays 6:00-7:30PM
At our high intermediate ESL level, English students will begin to adapt, understand, and recognize linguistic structures across all levels. This proficiency level allows students to function confidently in most life situations with minimal errors. Our integrated approach in this course further advances students' understanding and use of the English language in speaking, grammar, and writing.
This course is designed to bridge the gap between knowing grammar structures and using them effectively in various contexts. Through a wide variety of communicative activities, students in our language school will have ample opportunities to discuss various topics with peers and native English speakers, effortlessly understanding and engaging in authentic conversations.
In addition to conversation skills, this course focuses on individual small presentations, providing students with the necessary tools to deliver compelling speeches. Students will also learn the basics of research, enhancing their ability to gather and present information effectively.
Writing skills will be honed throughout the course, progressing from composing 150-word to 200-word essays in English within a 30-minute timeframe. Students will also delve into creative writing, mastering techniques of free writing and exploring their own unique writing style.
The course curriculum covers essential grammar topics, including gerunds and infinitives, passive and active voice, past unreal conditions, adjective clauses, contrasting simple past, present perfect, and present perfect continuous tenses, concessions, direct and indirect speech, past perfect tense, phrasal verbs, and future progressive tense. These grammar structures will further strengthen students' language skills and accuracy.
Our experienced instructors will guide students through the course, providing personalized attention and support. By the end of this high intermediate level course, students will have developed a strong foundation in the English language, enabling them to communicate confidently and effectively in a variety of situations. Join our course and take your English proficiency to new heights.
ADVANCED – LEVEL 5
Mondays & Wednesdays 6:00-7:30PM
Advanced English students reach a level where they can effectively communicate and thrive in any situation within American life and society, displaying fluency with minimal errors. At this advanced level, students engage with contemporary issues and relevant content through authentic radio broadcasts and topics of universal interest.
Listening skills are further developed as students employ strategies to identify main ideas and details in content-based interviews and reports. By fine-tuning their listening abilities, they expand their vocabulary and become more familiar with idiomatic language commonly used in native English conversations.
In addition to honing listening skills, students refine their speaking abilities by developing ideas in a profound manner and engaging in debates on different perspectives. They gain a deeper understanding of American values and culture, allowing for more nuanced and insightful discussions.
Reading comprehension is enhanced as students integrate topic-related materials into their writing. Emphasis is placed on sentence structure and overall accuracy to ensure effective communication. Through the process of outlining ideas and organizing them into well-structured 300-word English essays, students learn to craft clear introductions, coherent body paragraphs, and impactful conclusions.
To foster a collaborative learning environment, students engage in peer editing and reviews. Various collaborative learning activities further enhance student learning and achievement, promoting active participation and engagement.
Grammar skills at the advanced level encompass topics such as past unreal conditions, double comparatives, adjective clauses, adverb clauses of comparison and contrast, cause and effect, definite/indefinite articles, infinitives and gerunds, passive voice, and noun clauses. Mastery of these grammar structures ensures students' language proficiency and accuracy in their communication.
Our experienced instructors guide and support students throughout this advanced English course, providing valuable feedback and individualized attention. By the end of this course, students will have the confidence and competence to navigate and succeed in diverse English-speaking environments.
Join our advanced English program and unlock your full potential to communicate effectively, critically analyze content, and contribute to discussions on a wide range of topics
TOEFL PREP – LEVEL 6
Scheduling TBD
Our TOEFL preparation course is designed to empower students to synthesize all the information they have previously learned and develop analytical skills in reading and listening comprehension. By the end of the course, students will be able to communicate orally and in writing at a native or near-native proficiency level.
This comprehensive course specifically prepares the culturally diverse students of Arizona Language Center to excel in the new generation TOEFL internet-based test (iBT). Successful completion of this test is a requirement for admission to colleges and universities in the United States, including undergraduate and graduate programs. The course content is tailored to develop all the necessary skills for the language proficiency test, including writing, listening, speaking, and reading sections.
Throughout the course, students will engage in focused practice sessions to enhance their writing skills for the independent and integrated essays required in the TOEFL. They will perfect their ability to organize and structure essays according to the required formats, ensuring coherence and clarity in their written responses.
To excel in the TOEFL, students will also be introduced to effective test preparation strategies such as note-taking, paraphrasing, synthesizing information, and academic skills. These strategies will empower students to approach the test with confidence, maximizing their performance and results.
Additionally, the course incorporates writing workshops to provide students with ample opportunities for hands-on practice and feedback. These workshops aim to fine-tune students' writing skills, helping them achieve greater precision, coherence, and sophistication in their written responses.
Our experienced instructors are dedicated to providing personalized guidance and support throughout the course. By the end of the TOEFL preparation program, students will have the necessary skills and strategies to excel in the test and gain admission to their desired colleges and universities.
Join our TOEFL preparation course and embark on a journey towards academic success and future opportunities.
COLLEGE PREP – LEVEL 7
Private & Semi-Private Classes Only
In this course, students will reach a native proficiency level in their use and comprehension of English, further enhancing and refining the academic skills essential for success in higher education in the USA. Building upon the skills developed in Level 6, this course is designed to equip students with the necessary tools to thrive in a college or university environment.
Students will engage in activities that simulate real-life college experiences, such as listening to lectures, taking comprehensive notes, and delivering group and individual presentations. Through these tasks, students will enhance their listening skills, note-taking abilities, and oral communication proficiency.
The course places a strong emphasis on developing analytical reading and critical thinking skills. Students will learn problem-solving techniques and other strategies to enhance their ability to analyze and interpret complex texts. These skills are crucial for academic success and will empower students to engage critically with course materials and effectively participate in classroom discussions.
Moreover, students will acquire research skills necessary for conducting thorough investigations, preparing presentations, and undertaking writing projects. They will learn how to gather relevant information from various sources, evaluate the credibility of sources, and effectively incorporate research findings into their work. These research skills will not only support their academic endeavors but also prepare them to overcome the learning and cultural challenges they may encounter along their academic journeys.
Throughout the course, our experienced instructors will provide guidance and support, ensuring that students receive personalized attention and feedback. By the end of this course, students will have honed their academic skills to a level that allows them to excel in a higher education setting, confidently navigate their academic pursuits, and effectively communicate their ideas in English.
Join our course and unlock the potential to thrive academically in the US education system, equipped with the necessary language skills and academic abilities to succeed in higher education.
Improving your English can be a simple and most enjoyable journey with Arizona Language Center's online English classes.  If you like to learn in a group, you will love our small English classes for adults with a priority on interaction and accountability.  If you would prefer one-on-one private tutoring, you will take advantage of flexible scheduling and custom curriculum to your language level.  For intensive courses and custom curriculum, please let us know at info@arizonalanguage.com