spanish interpreter certification course
The fastest growing advanced language course in our language school is the Spanish Interpreter Certification.  Our interpreter classes are designed for bilingual English-Spanish-English interpreters and scheduled to accommodate working professionals.  The interpreter program focuses on the top industries of medical interpreting, court interpreting and IEP for education.
Get certified as an interpreter in only 7 weeks.  All you need to join our classes is a computer (laptop or desktop) and access to high speed internet.  We encourage you to set up a space that is inspirational, has natural light and reflects your attitude towards learning.  
Payment plans are available.  Classes are small and limited to availability.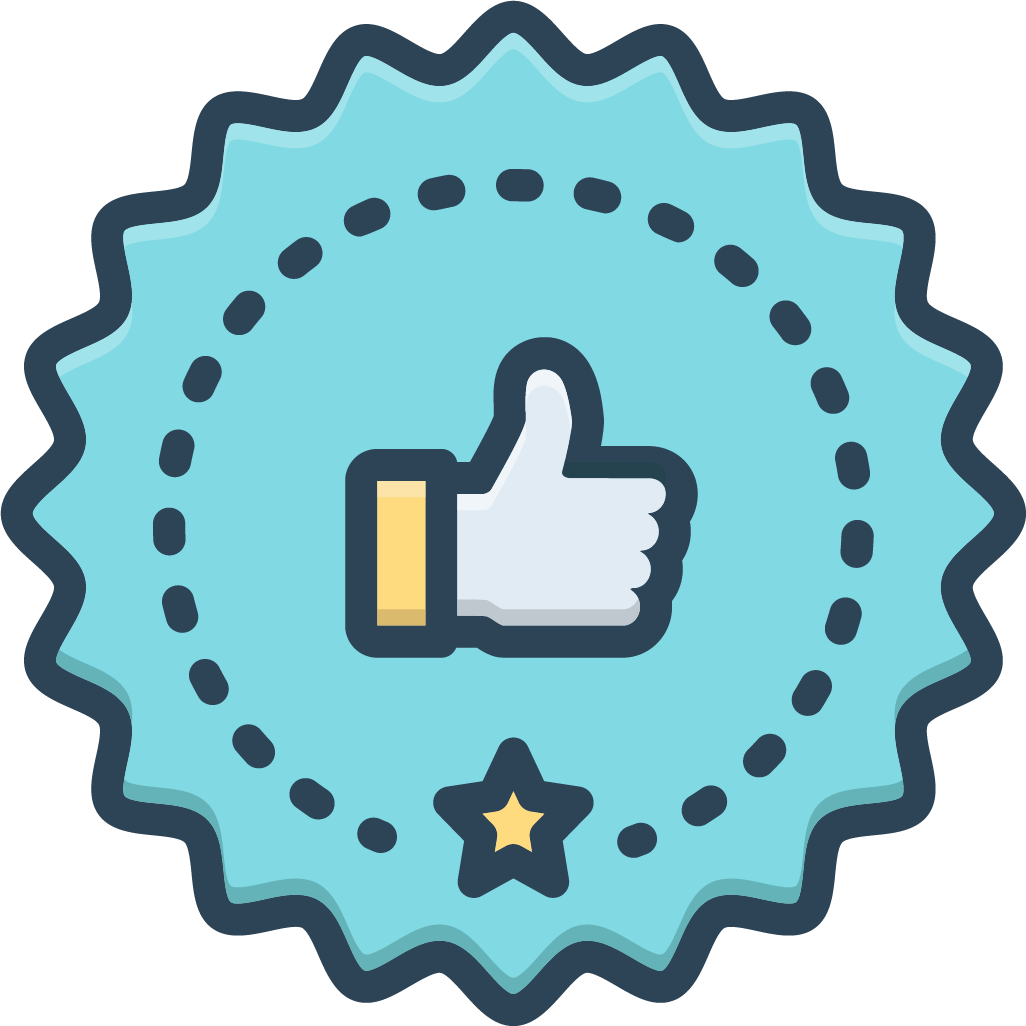 Learn to Interpret
Interpreter classes that teach fundamentals and best practices across the industry means you graduate with skilled confidence.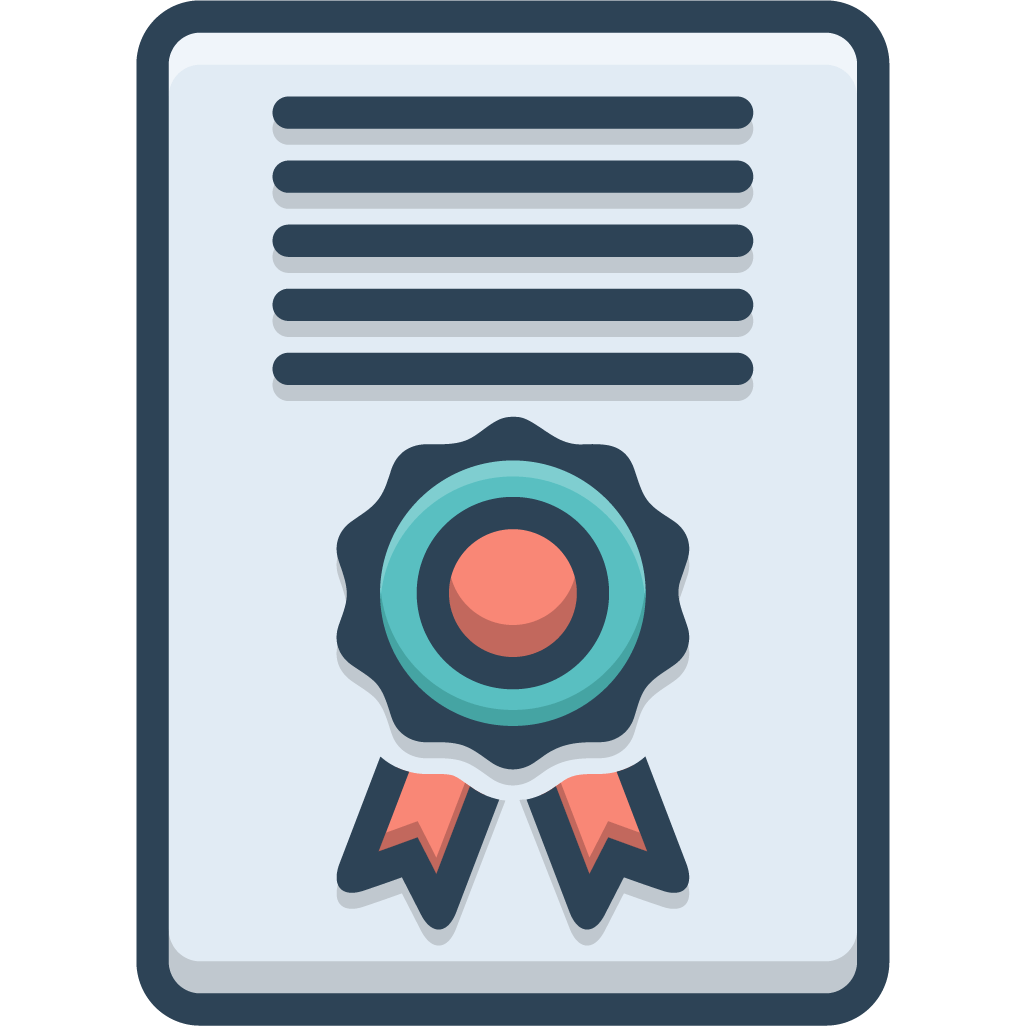 Interpreter Certification
Work your way through the 7-week course and receive your 28-hour certificate of achievement.  Physical and digital certificates included.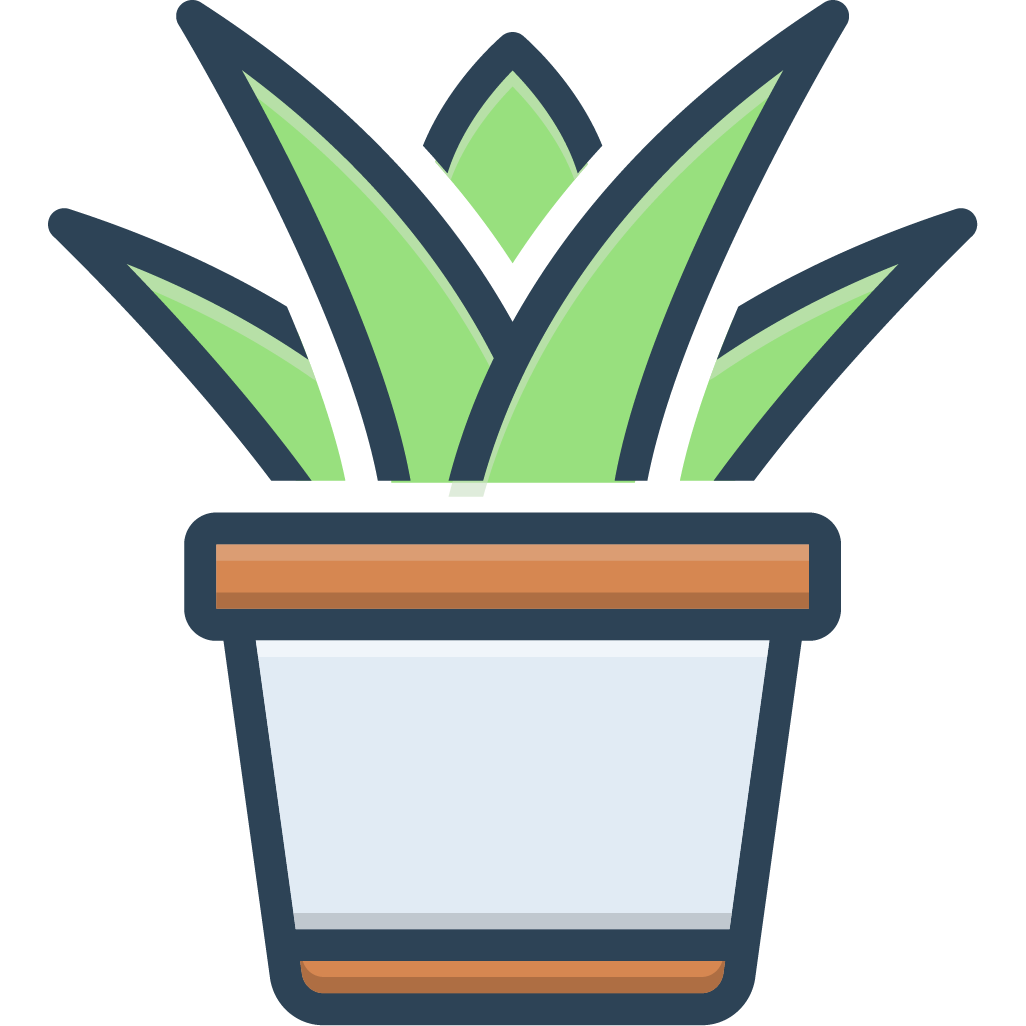 Growth for Interpreters
If you are taking your interpreting career to the next level or starting fresh, this interpreting course will sharpen your skills for success.
SPANISH INTERPRETER PROGRAM OVERVIEW
What is the Spanish interpreter certification?
Our Spanish Interpreter program consists of live online classes for interpreters and translators to earn their certificate to officially interpret or translate for companies of all sizes in the United States.
With 28 hours of curriculum, graduates of the certificate program will be versed in the interpreting practices of simultaneous, consecutive and sight translation.  This will be accomplished over 7 weeks with a consecutive series of 4-hour interpreter classes.  Classes are either scheduled on the weekends or in the evenings.
Each training class contains fundamentals, real-world scenarios, exercises and review.  Interpreter classes will be focused on the fundamental styles as well as popular industries in interpreting including medical interpreting, court interpreting and IEP interpreting for educators and school districts.
Can you complete the Spanish interpreter certification online?
Yes! The interpreter training program is held online and taught by live instructors.  Students will be required to attend each class (usually scheduled for Saturdays at 9-1PM) and complete a final project to earn their interpreter certification. 
Students are encouraged to find an area in their home or office with privacy and very limited distractions.  Before class starts, find your space with good lighting on your face and at a height where your camera shows your full face.  This will enhance the online experience and make sure that your classmates and instructor can interact while demonstrating or observing expressions and body language which are important for interpreters.
What are the benefits of a certified interpreter or translator?
 Many professionals that join our Spanish interpreter certification course are already interpreting and translating in their everyday lives.  In fact, they become so relied on that they become the in-house interpreter that is also a teacher or clerk or secretary.  
They want to learn interpreting fundamentals and are willing to improve their skills to serve the people that are dependent on them.  That is always noble and these students receive great value from this interpreter course.  
Other bilingual interpreter students have researched careers based on their skills and have found a fulfilling career in interpreting.  
These students become certified interpreters and translators and gain a new set of skills and confidence that will qualify them for the position they seek or the promotion at work.
Others find success in contracting as an interpreter.  Doing job based or project based work is a great way to earn income and stay flexible in your schedule.
In fact, Arizona Language Center is hiring interpreters all of the time and we often hire our own students  as contractors while they build their own business.
Will I be a certified translator as well as a certified interpreter? 
Yes!  You will be a certified interpreter and a certified translator.  This course will teach you the fundamentals of interpreting language as well as different interpreting styles such as simultaneous, consecutive and sight translation or translating text. 
 This interpreter certification is an important step if you plan on a career specifically in medical or court or IEP.  If you are interested in a more specific course, please let us know.  IF we have 3 or more students also interested, we can start an industry specific interpreter course that will give almost twice the materials in your specific industry than the general interpreter certification.  
Interpreter Certification
28-Hour Interpreter & Certified Spanish Translator
Spanish Interpreter Certification

Covers Medical Interpreting, Court Interpreting & IEP

Become a Certified Spanish Translator

Intro to Building Your Interpreting Business

Earn Certification in Only 7 Weeks

10-Student Maximum for High Interaction

Physical Interpreter Certificates Included

Interpreter Classes Recorded for Study

Flexible Payment Plans Available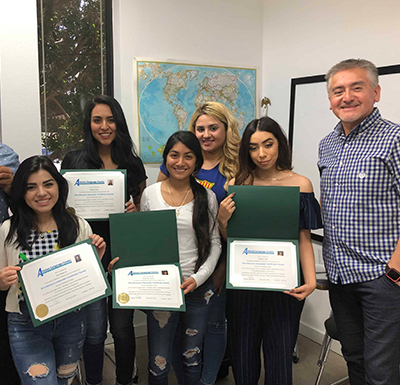 Graduates receiving their interpreter certifications
What is the qualification process for the interpreter program? 
Our main goal for our graduates is success as an interpreter.  In order to achieve this success, we ensure you are a qualified candidate for our course through a 15-minute interview with our instruction.
During this call, we will be analyzing your fluency in both English and Spanish and also clarifying the course load and expectations you should have as a student.  
If you are recommended as a qualified student, you will be enrolled into the class dates you have chosen (limited to 10 students per course).
How can I use my interpreter certification? 
Our students have a variety of options once they are certified as interpreters.  Many employers will require an interpreter to be certified as a requirement for the job.  Being certified not only opens employment opportunities as a general interpreter, but also provides confidence in your interpreting skills and the ability to do a high quality and ethical interpreting job or project. 
Other graduates are starting their own business and will seek partnerships and business opportunities in conferences, courts, business firms and institutions that need and/or are required to provide interpreting services to their clients and customers.  
Interpreter Graduates Receive Digital & Physical Certificates

My compliments to your instructor "El Señor" Carlos! Besides being an exceptional mature man and Spanish instructor, Mr. Urbina was very approachable and a great listener.  He made the class atmosphere stress free and fun which allowed us to better learn the art of translation. You can tell that Mr. Urbina enjoyed and has passion of what he does….and it shows. 
I definitely enjoyed this Spanish interpreter certification course.  The lessons were informative, varied, interactive and the instructor always taught with a positive demeanor.  I liked the fact that the classes included both written translations and interpreting. The school administration was very proactive and fast in answering.
SPANISH INTERPRETER CERTIFICATION ONLINE COURSE
Spanish Interpreter Certificate – Pre-requisite: Candidates must be fluently bilingual in English-Spanish-English and complete a personal interview and evaluation to be accepted into course and must attend all classes and complete all homework and in class assignments to graduate.
7 weeks online course (28 hours) taught by experienced Spanish/English simultaneous interpreters.
Introduction to Interpreter Techniques
Simultaneous interpreting
Consecutive interpreting
Sight translation
Shadowing
Interpreter techniques exercises
Homework for next class
Medical Interpreter Terminology
Homework review from previous class
Medical terminology vocabulary
Medical translation exercises (simultaneous & consecutive)
Medical sight translation
Homework for next class
Psychological Terms and Individualized Education Program (IEP)
Psychological terms vocabulary and videos
Introduction to Individualized Education Program (IEP) and videos
False Cognates
Psychological and IEP exercises (simultaneous & consecutive)
Sight translation exercise
Homework for next class
Introduction to Court Interpreter Terminology
Legal terminology vocabulary and videos
Requirements to become a court interpreter
English/Spanish Idioms
Sight translation exercise
Homework for next class
Court Interpreter Terminology Practice
Exercise consecutive translation of a deposition
Practice on translating legal terminology vocabulary
Homework for next class
Medical Interpreter Terminology Practice
Medical terminology translation practice (simultaneous and consecutive)
Sight translation practice of medical form and patients' rights & responsibilities
Homework for next class
Interpreter Techniques Review
Review of the material covered over the last 6 weeks (Q&A)
Introduction to translation equipment
Final consecutive and simultaneous exercises
Graduation
 SPANISH INTERPRETER CERTIFICATION ENROLLMENT